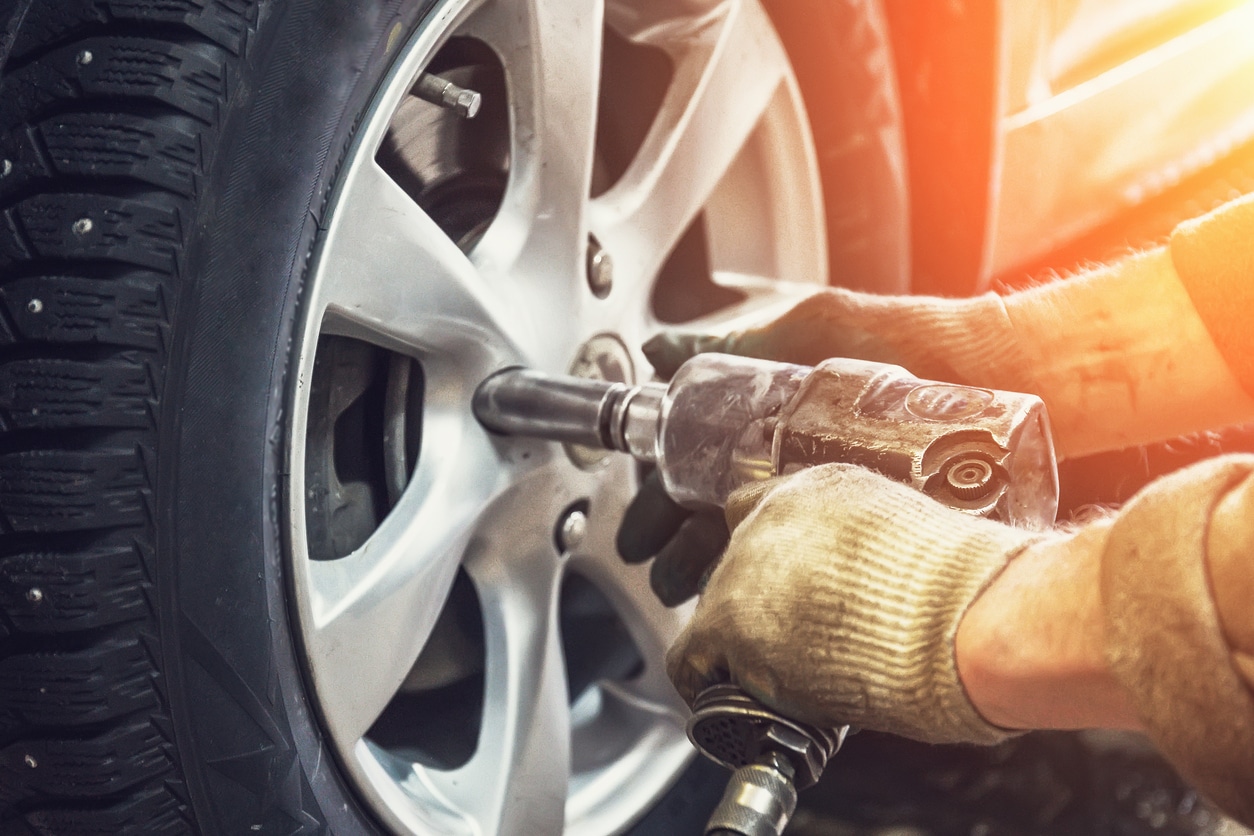 Your Tire Destination in Bedford, Virginia
You have places to be- your family barbecue, that next client meeting, a dinner date, or a weekend getaway.  Make sure your tires get you there! We all know that eventually our tires will need to be replaced. Don't wait until it's too late. You should be diligent about your tire pressure and wear. When you feel your tires are in question, visit our Service Department at Berglund Ford GMC in Bedford.
Why Have the Right Tires
Having the right tires not only helps contribute to your vehicle's handling and performance, but can also impact fuel efficiency and vehicle safety. If your tires are showing signs of wear, you can get replacements for the original tires at a competitive price at our Service Center. Our certified technicians will ensure that your tires are mounted, balanced and inflated to match your vehicle's specifications.
Know When to Have Your Tires Replaced
A number of factors contribute to tire wear: road conditions, climate, driving habits, as well as improper usage and neglect of proper tire maintenance. You should check your tires regularly for uneven tread wear, damaged areas, damaged valve caps, and rocks, nails, etc. If you notice your drive is becoming rough, and have vibrations or other disturbances while driving, have your tires inspected by one of our professionals.
Purchase Parts Now
You can purchase your tires or auto parts from our Parts Center. We have genuine OEM Ford, and GMC parts from Bedford, VA available for all our customers from the Lynchburg and Roanoke areas.
Fill out our parts request form and one of our staff will respond to you promptly via your preferred contact method, ask any additional questions required to identify your parts request, and will confirm your order and pricing.
If you have any questions about your tire replacement, or would like to speak to one of our professionals at our Service Center please call 888-449-0242 or 888-449-0242. One of our staff will be glad to assist you.
Your privacy is important to us.
Berglund of Bedford Ford GMC takes your privacy seriously and does not rent or sell your personal information to third parties without your consent. Read our privacy policy.