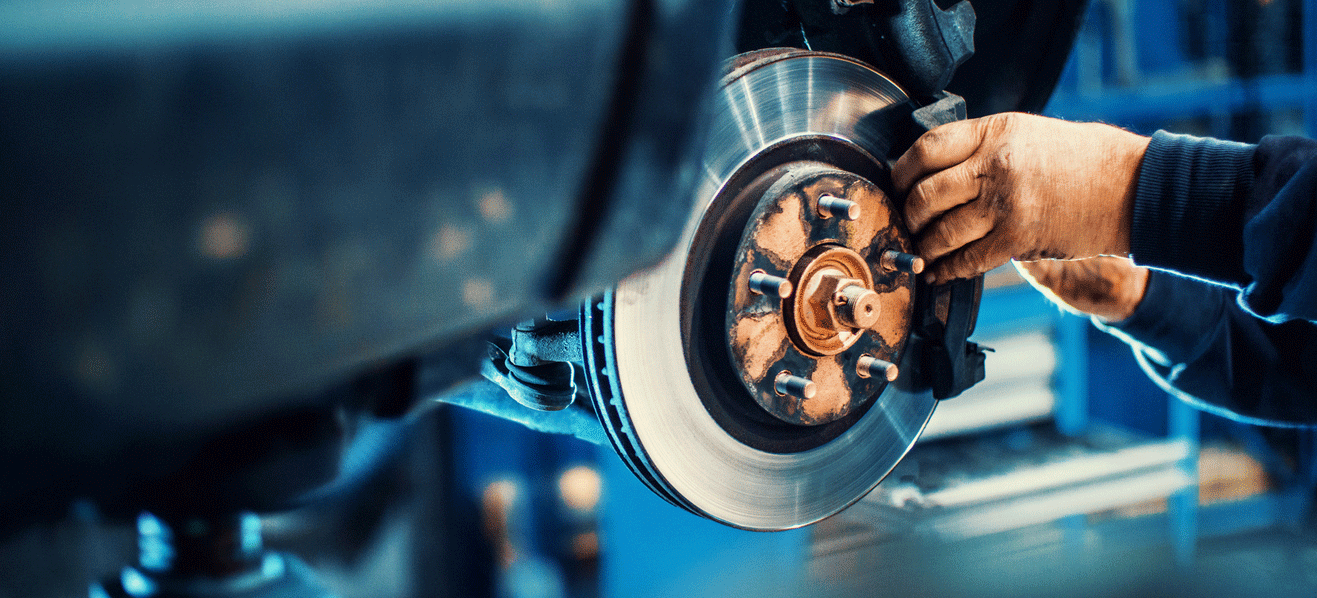 Get the Brake Service You Need in Bedford
The brakes in your Ford or GMC keep you and your passengers safe. They keep you from slamming into other drivers, safe from obstacles on the road, as well as work to help you avoid that potential speeding ticket on the way to work. We offer our customers from the Lynchburg, Roanoke, and surrounding Virginia areas premium brake service at our Service Center at Berglund.
When to Have Your Brakes Serviced
Your vehicle will exhibit signs to give you an idea that you need brake services performed. If you begin to notice sounds like loud screeching sound or grinding, it can mean that your brake pads have worn thin and it's time for new ones. If you notice the car pulling to one side, a vibration, or that you are getting a slower response time in your brakes, you will want to make a service appointment.
If you are unsure if you need to bring your vehicle in for service, please call our Service Department at 888-449-0242 and one of our friendly staff will be glad to speak with you. Or stop by the dealership and let one of our technicians do a quick inspection. You can't risk having faulty brakes, and we want to make sure that you and all those you have in your vehicle are safe. Prevent unnecessary accidents by having your brake service performed today.
Schedule Your Brake Service Today
Please take a moment and complete our service appointment form if you'd like to schedule your next oil change or Ford GMC auto service in Bedford, VA. Upon receiving your form, our service advisors will e-mail or call you to confirm vehicle issues and verify your appointment time at our Service Center.
Our Service Center near Roanoke
You want to keep your Ford or GMC model running as the quality vehicle it is. Our technicians at our Service Department are both skilled and experienced on all of our models, and they proudly serve the Berglund, Charlottesville, Martinsville and Altavista, VA areas. For details and more information about our excellent services, fill out our contact form today. Visit us for the expert brake service you expect today.
Your privacy is important to us.
Berglund of Bedford Ford GMC takes your privacy seriously and does not rent or sell your personal information to third parties without your consent. Read our privacy policy.